Y'all. I feel so much better.
Nails
I think I wrote about how I lost my nail clippers and how I've been slowly losing my mind. Maybe that was only on Facebook, I can't be bothered to check old posts. Regardless, a couple weeks ago I bumped into my side table by my chair and knocked a bunch of stuff off. One of the missing items were my nail clippers.
My house is messy, I know this, and cluttered, it's my weakness. But these damn clippers were NOWHERE. I checked under the chairs, under the couches, and even under my desk. Nothing. Okay, maybe I was responsible and put them in the bathroom or a drawer or somewhere else stupid. Nope.
There's been a post circulating the last couple days about how everyone pretty much has a junk drawer. I had checked that a few days ago, but I checked it again today. STILL NOPE.
Then I remembered that I had a mug at one point with a bunch of pens and random stuff. Couldn't find that, but while looking for that I remembered that I haven't unpacked from when I moved two and a half years ago and my old junk drawer had its own box. SCORE!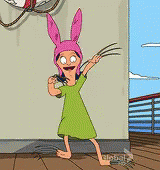 My nails got so long, y'all. Finger nails, not so bad / manageable, but my toenails were gross. Almost to the point where I was going to cut myself. It's been a stressor. I was almost to the point of using scissors. So while I didn't find the good clippers that are still missing, thanks to my laziness I was able to find the crappiest pair of clippers on the planet and cut my nails!
It was an instant wave of relief. It's kind of hard to describe, but it's like my toes can breathe again. I know that's weird, that's just how they feel.
Hair
I almost cut my hair today. I've been mulling it over for a while now, but last night I found an almost #4 guard for my trimmer. Almost certain I wrote about this last night. There's 54 other posts, I can't be responsible for what I wrote about earlier.
Anyway, trimmer is all charged up, I might be going to work on Friday, and I just want my glasses to stay in place. With a #4-ish it's still longer than what my stylist would use, but would get rid of that stupid duck tail thing my hair does when it's long. That sentence sounds familiar. Yeah, almost positive I wrote about that last night.
The only things that really kept me from going to town on the sides of my head were that I didn't shower today (gettin' that Joe-funk STRONG, BB!) and I'm still working out the best way to do it. I'm thinking cut a hole in a trash bag and wear it, and put some plastic wrap over the sink. Enough of Athena's hair finds its way down to my septic tank, let's not add my entire head of hair.
I know I'm going to mess it all up. I've come to terms with this. But who cares? That might be the quarantine attitude finally kicking in.
Food
I heated up some leftover broccoli beef from last night for lunch. Even better the next day. I'm still only eating one meal a day, I think it's really because I'm not moving around a lot so I don't need a lot of food to get through the day. I've got maybe one or two more servings, looking forward to that for tomorrow. Now I just need to figure out what to cook with the rest of my Imperfect Foods box!
Last Halloween my friend invited me to her new house to hand out candy. I dressed as Mr. Rogers (cardigan, slacks, and my Mr. Rogers t-shirt). She bought too much candy so I got to take a bunch home. Today I finally broke into that stash. I had a couple cookies 'n cream Hershey bars, a Heath bar, a Snickers, and one of those lime Tootsie Rolls. All bite-sized, of course. I may have a sweet tooth but I'm not going to go that crazy. I don't eat a lot of candy any more, I think it's maybe been since Halloween that I've had candy. So that was nice as a treat.
Daily Reflections
Today was trash day. Last night after I finished watching whatever I was doing, I somehow convinced myself to watch Adventure Time for the fourth time. Whenever I do that, I try to find the snail in every episode. If I can't find it, I will re-watch the episode until I do. That lasts about a season until I forget the game I'm playing and then I just watch it. This time will be different. That's a long way to say that it was 2:30 in the morning and I took my trash can to the street.
It rained off and on today. Every time I thought about going to bring the trash can back, it would start raining again. I also pulled my old lawn mower out of the shed a few days ago and yesterday when it started to rain pulled it onto the porch under the roof. Mostly just to quickly get an electric device out of the rain, but also because I didn't have real shoes on and didn't want to push it back to the shed. So now I look like a hick with my lawn mower sitting in front of my door. Looks like rain again tomorrow.
So, yeah. Cut my nails and ate some bomb food. Didn't shower or cut my hair like I wanted to, but all in all not a bad day.
For some reason (can't imagine WHY) I'm hungry. So I'm going to figure out what's small and simple so I can go to bed.